BlackCool System With Angle Top Post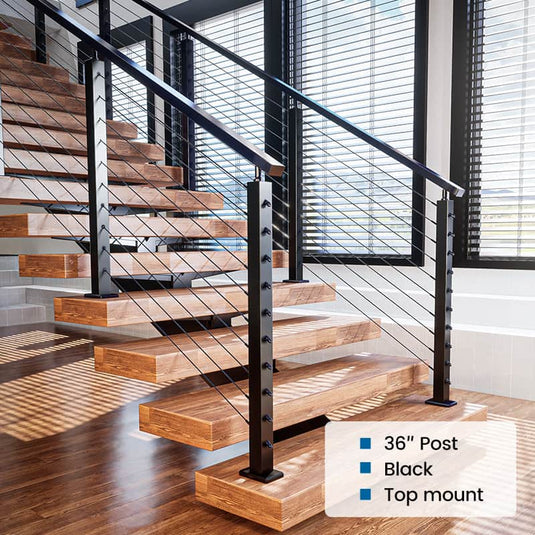 About BlackCool
BlackCool is a popular cable railing system that delivers both high-quality and beautiful appearance. It is an ideal choice for perfectionists as the cable railing kits are entirely hidden inside metal posts to create a perfect and neat look.
This system is equipped with stainless steel posts, which are excellent in rust-resistance. And the whole system is custom-made to present a black appearance to create a cool and peaceful vibe.
System Components
Handrails:HT10 BP4
Handrail accessories:HA01; HA02; HA23
Cable railing kit:CB40
Wire rope:WR17
Protector sleeves:CR91
Angle washer:CR60
Tools:CK12
Pros of the railing system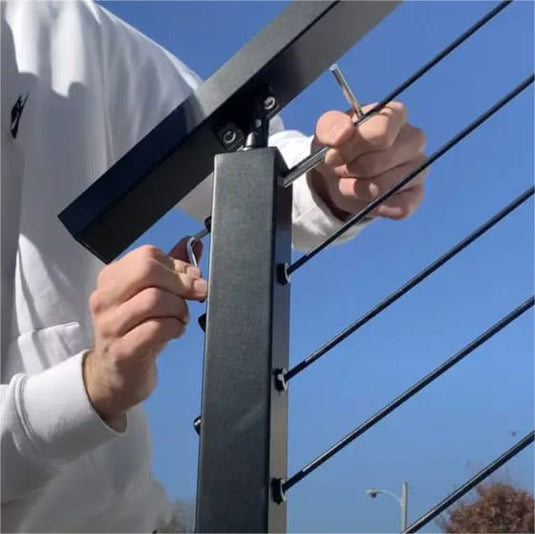 Easy DIY
This system applies multi-angle and wide adjustable cable railing kits for quick and easy installation even for the beginners.
Weather protection
The system applies T316 stainless steel cable railing kits with excellent rust-resistance, ideal for indoor or outdoor, even coastal applications.
Black cool
The whole system is custom designed to present a black appearance to create a cool and modern vibe.
ONE-STOP CABLE RAILING SYSTEMS
If you still have questions about this system and the products included, you can contact us here for a free design service. Our professional design team provides personalized solutions for product selection, railing design, and budget estimation, tailoring the perfect home design to your specifications and needs.