WHO ARE WE ?
Muzata is a leading home improvement brand with decades of experience in both LED channel systems and cable railing systems. With strict quality control, a focus on user needs, continuous research and innovation, and patented technologies, Muzata has the expertise and products to help you bring your vision for home improvement projects to life.
As a one-stop home improvement solutions provider, Muzata has a mature supply chain, advanced research and development technology, and efficient service. We are committed to providing every customer with high-quality, design-focused, and cost-effective products using technology and innovation. In the future, we will actively and continuously provide professional home improvement solutions that make home renovation easier and better.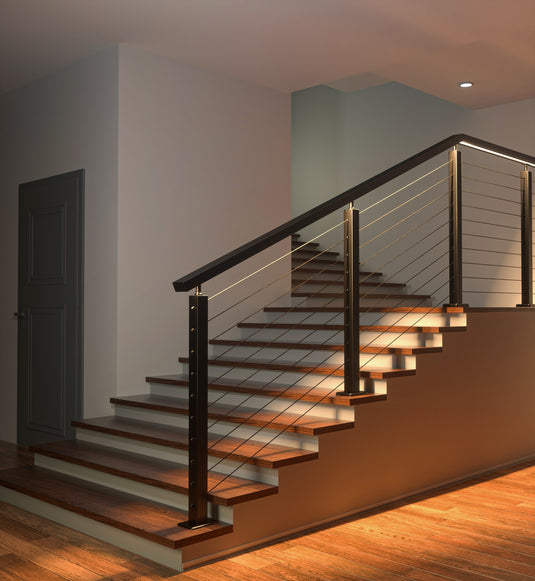 WHAT WE CREATE ?
Our platform offers a comprehensive range of Cable Railing products for your need, including posts, handrails, cable railing kits, wire ropes, tools, accessories, and more, all in one convenient location. By shopping with us, you can streamline the entire process and make it more efficient.
We offer a variety of LED Channels for all your needs, including U-Shape, V-Shape, Spotless LED Channel, Silicon LED Channel, and accessories. Shop with us for efficient, convenient, and quick home improvement products.
VIEW ALL PRODUCTS
WHY CHOOSE US ?
At Muzata, we are unwaveringly dedicated to achieving excellence in all aspects of our business. This includes not only selecting the highest-quality materials for our products, but also investing in the right people to join our team. We believe that our staff is the backbone of our success, and we are committed to providing them with extensive training and leadership development opportunities. By doing so, we empower our team members to become the best versions of themselves both professionally and personally, with the ultimate goal of better serving our valued customers.