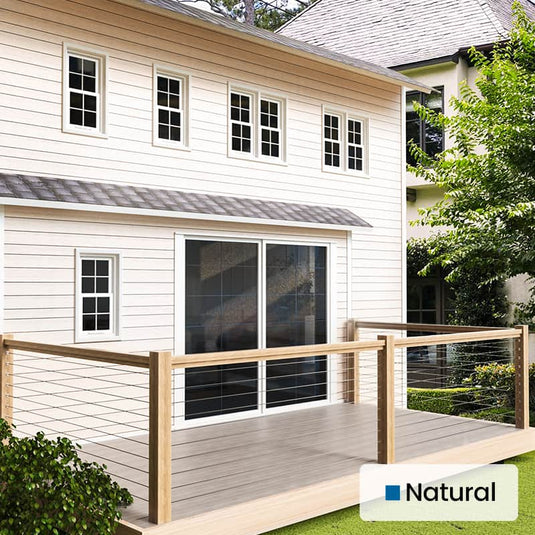 About CableGenie
CableGenie is a popular cable railing system that delivers both high-quality and beautiful appearance. which is designed to be completely invisible for wood frames.
It is an ideal choice for perfectionists as the cable railing kits are entirely hidden inside wood posts to create a perfect look. And the natural color lends a clean and elegant appearance, elevating the overall aesthetic of space.
System Components
Cable railing kit:CR73
Wire rope:WR02
Pros of the railing system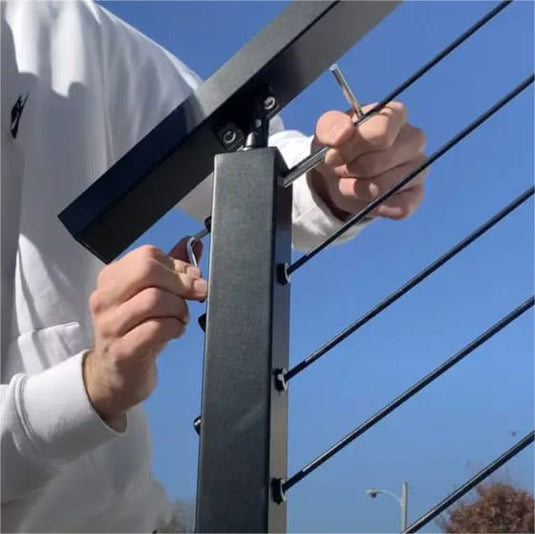 Easy DIY
This system applies multi-angle and wide adjustable cable railing kits for quick and easy installation even for the beginners.
Nice appearance
This system uses invisible cable railing kits, an ideal choice for perfectionists as the terminals are completely hidden inside the posts to create a perfectly neat look.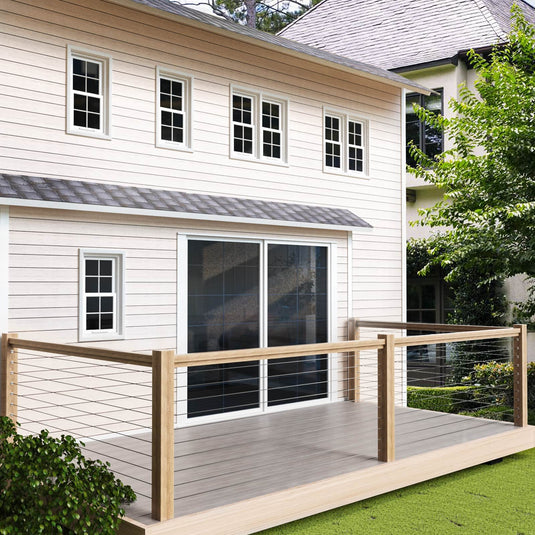 Weather protection
The system applies T316 stainless steel cable railing kits with excellent rust-resistance, ideal for indoor or outdoor, even coastal applications.
ONE-STOP CABLE RAILING SYSTEMS
If you still have questions about this system and the products included, you can contact us here for a free design service. Our professional design team provides personalized solutions for product selection, railing design, and budget estimation, tailoring the perfect home design to your specifications and needs.