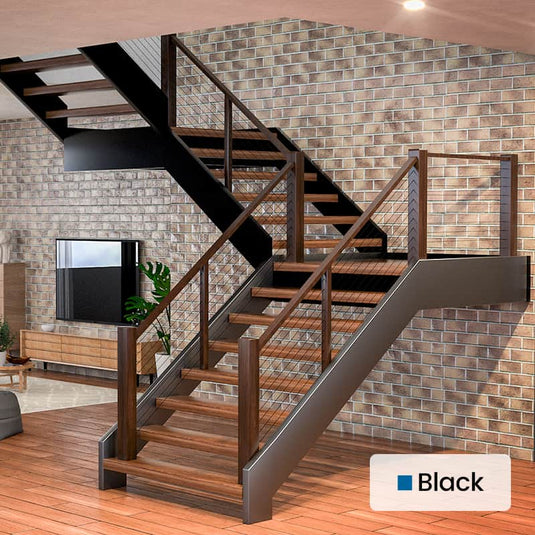 About WoodBudget 
WoodBudget is a budget-friendly cable railing system that delivers both durability and cost-effectiveness. The cable railing kits can be widely used in level, angle and vertical applications.
The whole system is custom-made to present a black appearance to create a cool and peaceful vibe.
System Components
Cable railing kit:CK17
Wire rope:WR17
Protector sleeves:CR91
Pros of the railing system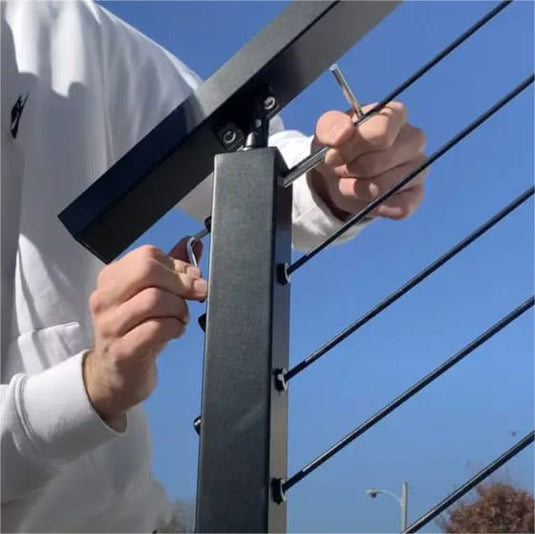 Easy DIY
This system applies multi-angle and wide adjustable cable railing kits for quick and easy installation even for the beginners.
Low budget
This system delivers both high quality and low cost, making it an ideal choice for customers with budget limitations.
Weather protection
The system applies T316 stainless steel cable railing kits with excellent rust-resistance, ideal for indoor or outdoor, even coastal applications.
ONE-STOP CABLE RAILING SYSTEMS
If you still have questions about this system and the products included, you can contact us here for a free design service. Our professional design team provides personalized solutions for product selection, railing design, and budget estimation, tailoring the perfect home design to your specifications and needs.